These 13 PCOS smoothies can be a great addition to your weekly meal plan rotation. Especially if you find yourself too busy to cook or on the go frequently.
Smoothies can also be an easy way to boost nutrients in your diet. I always tell my clients that it's not about what you take away from your diet but what you ADD that will make the biggest difference.
A PCOS-friendly smoothie can easily sneak in leafy greens, fruits, avocados, nuts and seeds which contribute anti-inflammatory nutrients like vitamins and minerals, antioxidants, and fiber.
If you want to learn more about what foods to eat for PCOS, check out this post on a PCOS food list.
In this article, I'm sharing 13 delicious PCOS smoothies for you to try. I'll also show you how to make a balanced, PCOS smoothie so you can customize it to your preferences and ingredients on hand.
Let's get blending!
*This post contains affiliate links and I may earn a small commission when you click on the links with no additional cost to you. You can read my full disclaimer policy here.
Understanding PCOS and Nutrition
The key drivers of PCOS and it's associated symptoms are:
Insulin resistance
Inflammation
Gut health
Nutrition recommendations for individuals with PCOS are based on addressing these key factors.
Insulin resistance can be improved by incorporating lower glycemic index carbohydrates at meals and pairing them with protein, healthy fats and fiber for better blood sugar control.
Eating constantly throughout the day is key to managing blood sugars and preventing insulin spikes.
This is essential if you have PCOS insulin resistance and want to improve your symptoms like weight loss, infertility, carb cravings and fatigue
The chronic low-grade inflammation found in individuals with PCOS can be tampered with an anti-inflammatory diet including whole grains, fruits, vegetables, nuts/seeds, beans/legumes and sources of omega-3 fatty acids.
Research into the gut microbiome and PCOS is still evolving but research is showing an association between the gut microbiome and the metabolic and clinical signs of PCOS.
A well balanced PCOS smoothie has complex carbs, protein, healthy fats and fiber and can easily check off each of these areas.
Still confused about what to eat for PCOS? Do you just need a little guidance to get you started with planning your own healthy, delicious and PCOS-healing meals? Check out this post and grab your FREE 7-Day PCOS Meal Plan.
Building a PCOS-Friendly Smoothie
A balanced, PCOS smoothie will have complex carbs from fruit or veggies, a source of protein, healthy fats and fiber.
Now, there will be carbohydrates coming from fruits, natural sweeteners like dates or maple syrup, dairy milks or yogurt. So don't freak out!
The goal with PCOS is not to eliminate all carbohydrates from your diet. We can incorporate these nutrient dense and delicious foods by combining them with fiber, protein and healthy fats to help with blood sugar control.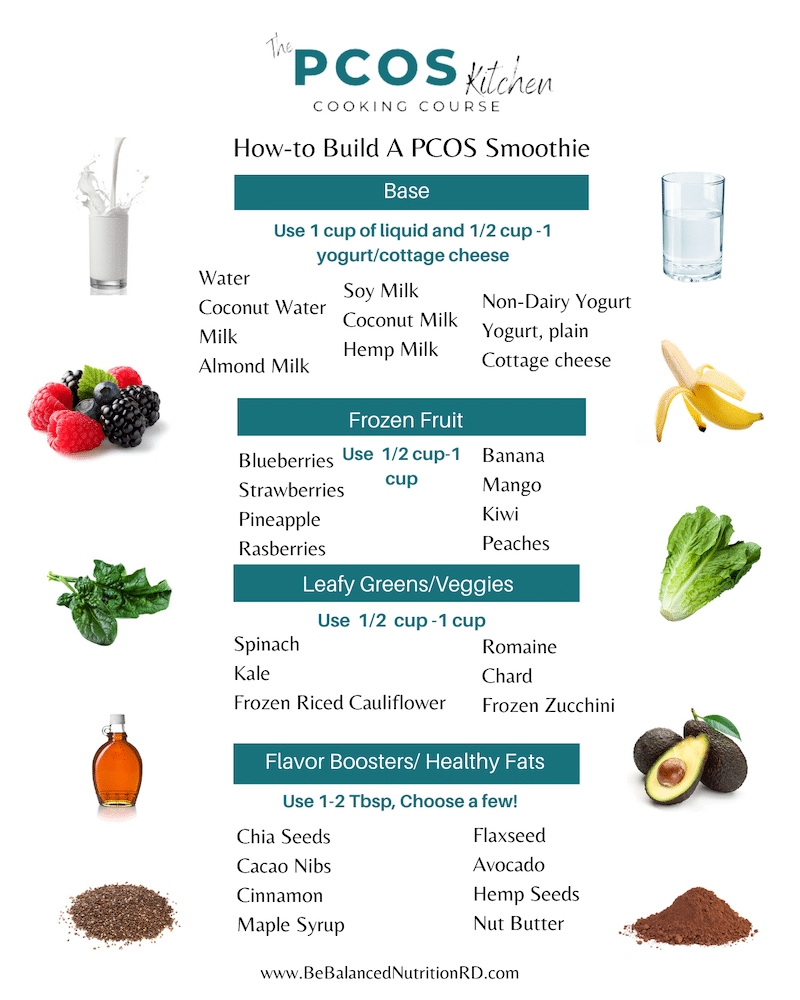 Smoothie Base
PCOS smoothies need to be low in added sugar so it's important to select a base that isn't high in added sugars.
Select 1 or 2 of the following. I recommend about 1 cup of liquid and ½-1 cup for yogurt or cottage cheese.
Water
Coconut water
Coffee or coffee concentrate
Milk
Non-dairy milk like almond, coconut, soy, cashew, oatmilk, hemp
Yogurt, regular or greek style, preferably plain, or unsweetened
Non-dairy yogurt, preferably plain, or unsweetened
Kefir (drinkable yogurt)
Cottage cheese (makes smoothies and chia puddings taste like cheesecake!)
PCOS-friendly Fruits
Using frozen fruit will help your PCOS smoothie blend up nice and creamy, without having to dilute the flavor with ice. You don't have purchase the fruit frozen, just pop it into the freezer before making the smoothie.
Aim for ½ to 1 cup of fruit in your smoothie.
Choosing lower glycemic index fruits can also help control blood sugar and insulin levels when you have PCOS.
Lower glycemic index fruits that are good in a smoothie include:
Banana
Blueberries
Strawberries
Raspberries
Blackberries
Cherries
Kiwi
Peach
Pear
Pineapple
But don't just limit yourself to this list!
Leafy Greens and Veggies
The perfect PCOS smoothies will not only have fruit but also a dose of veggies!
Adding in a cup or so of veggies, is an excellent way to increase fiber, vitamin, mineral and antioxidant content of the smoothie.
Recommended vegetables for a smoothie:
Spinach- I like baby spinach or frozen spinach
Kale- frozen or fresh
Chard
Romaine
Frozen riced cauliflower
Frozen zucchini
Cucumber (botanically a fruit but culinary used as a veggie)
Frozen avocado (botanically a fruit but culinary used as a veggie)
I recommend experimenting with portion sizes of veggies to suit your taste buds.
But a good rule of thumb is:
1 cup fresh leafy greens
¼ – ½ cup frozen leafy greens
½ cup frozen veggies
If you are curious about WHAT you should be eating for PCOS? Then check out my course The PCOS Kitchen Cooking Course!
Protein sources
Smoothies that are mostly fruits and veggies won't provide enough "staying" power to keep you full and satisfied until your next meal. PCOS smoothies need to have adequate protein and healthy fats to keep blood sugar levels stable and keep you full.
If your smoothie is going to be consumed as a meal, then you want to make sure it has enough protein to keep you full and satisfied.
I recommend to my clients with PCOS to aim for 20-30g protein at each meal, especially at breakfast.
Protein in your smoothie can come from a variety of sources:
Milk or higher protein non-dairy milk like soy, pea milk, fortified flax milk
Protein powder
Collagen powder
Yogurt (greek style will have more protein)
Cottage cheese
Nut butters like PB or almond butter
Flaxseeds
Chia seeds
Hemp seeds
Silken tofu
Plant-based protein options include:
Plant based protein powders like pea protein, flax protein, pumpkin seed
Plant based, high protein milks like soy, pea and fortified flax
Non-dairy yogurts
Nut butters like peanut butter, almond, cashew, ect
Ground flaxseeds
Chia seeds
Hemp seeds
Silken tofu
Learn more about the best protein powders for PCOS here.
Healthy fats
Consuming healthy fats in your diet is essential to managing PCOS.
A diet that includes healthy fats like avocado, omega-3 rich foods walnuts, flaxseeds and chia seeds can help decrease inflammation.
However, inflammatory fats from fried foods, red meats and trans fats, will make inflammation worse.
Fat does not have an effect on blood sugar. So adding healthy fats to meals higher in carbs, like a smoothie, is a great strategy to help slow the rise of blood sugar and prevent insulin spikes.
They also help to keep you full and satisfied. Another win-win!
Healthy fats to include in a PCOS smoothie include:
Avocado- It makes your smoothie ultra creamy! It's great to add frozen into a smoothie.
Nut or seed butters like peanut butter, cashew, sunflower, almond, pumpkin seed, ect
Ground flaxseeds
Chia seeds
Hemp seeds
Nutrient and Flavor Boosts!
If your smoothie doesn't taste delicious, why even drink it? This is where flavor and nutrient boosters come!
Chia seeds
Cacao nibs
Matcha powder
Instant coffee powder
Unsweetened cocoa powder
Maple syrup ( as a natural sweetener)
Honey (as a natural sweetener)
Dates (my favorite sweetener as it adds fiber)
Ground flaxseeds
Hemp seeds
Cinnamon (use a sprinkle to 1 teaspoon
Cardamon ( use a sprinkle to ¼ teaspoon)
I recommend trying 1-2 tablespoons of the nuts and seeds and maybe a sprinkle to 1 teaspoon of the spices.
If you take an inositol supplement like Ovasitol, you can also add it into the smoothie! Use my provider code PCR 233982 to save 15-20%!
PCOS Smoothies Recipes
Below is a round up of delicious, PCOS friendly smoothies created by Registered Dietitian Nutritionists.
These recipes are perfect for breakfast or a big snack. They are balanced with carbs, protein, fats and fiber for managing insulin resistance in PCOS.
Each smoothie also provides anti-inflammatory foods to help you fight chronic inflammation.
Most recipes are already high in protein and if additional protein is needed, I've indicated it.
Lastly, these recipes are high in fiber which is the most underrated nutrient for managing PCOS.
This is my own recipe for a sweet and creamy fertility boosting smoothie. You can't taste the avocado but it keeps you full and satisfied.
I would recommend adding 1 or 2 scoops of protein powder or collagen peptides for better blood sugar control.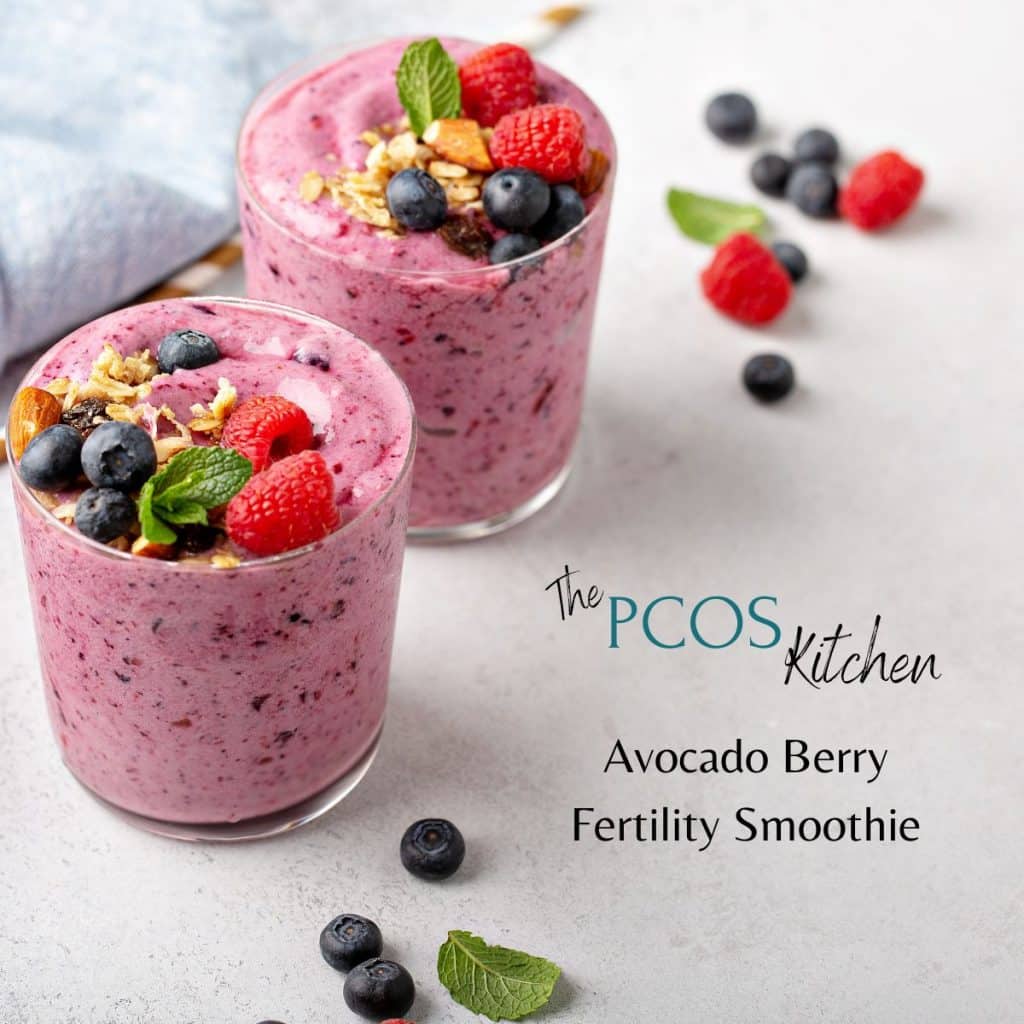 This smoothie is a bit higher in carbs than I would usually recommend. However, you can adjust by decreasing mango and pineapple to just ½ cup each and adding a scoop of collagen powder for more protein.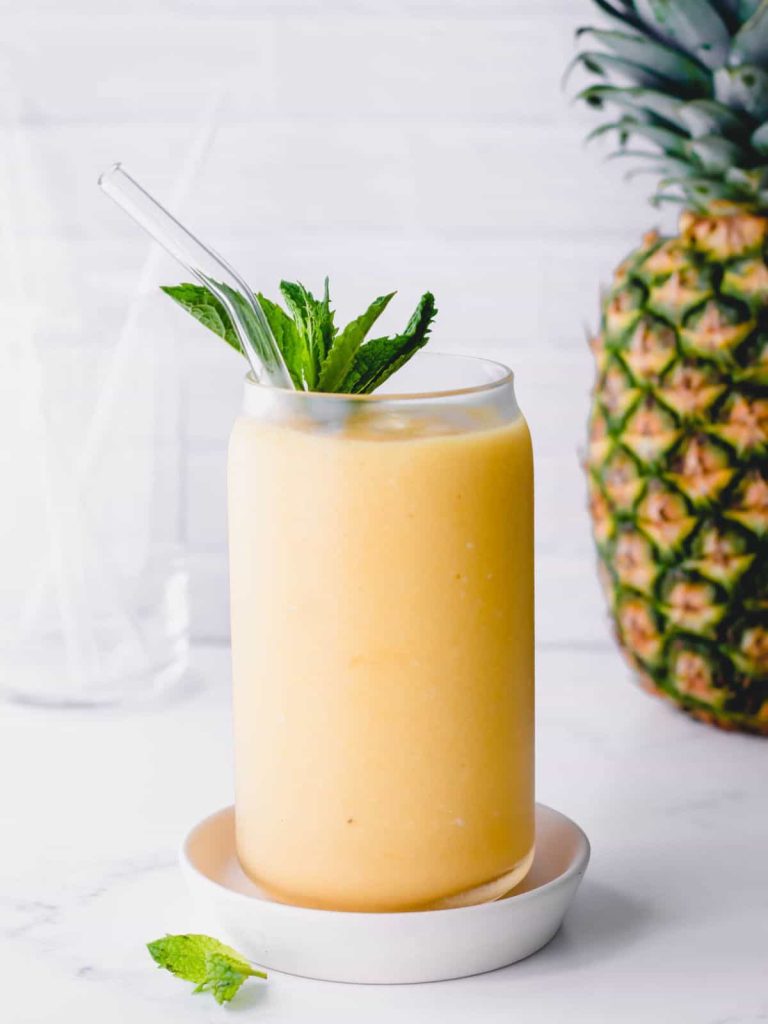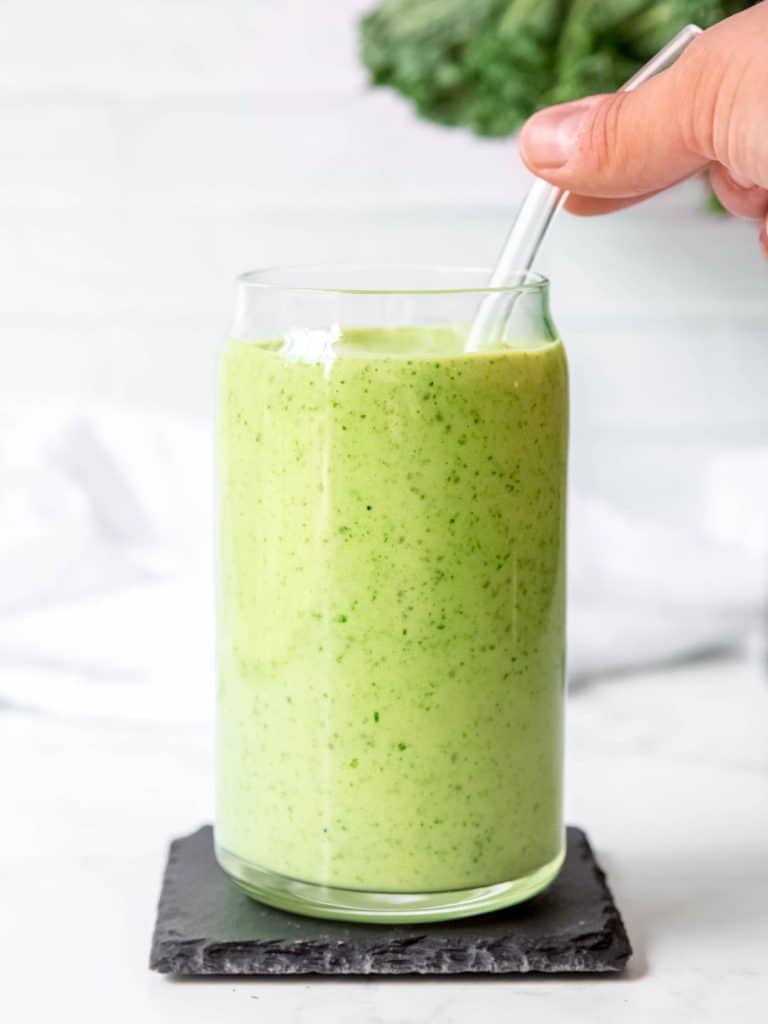 You had me at coffee.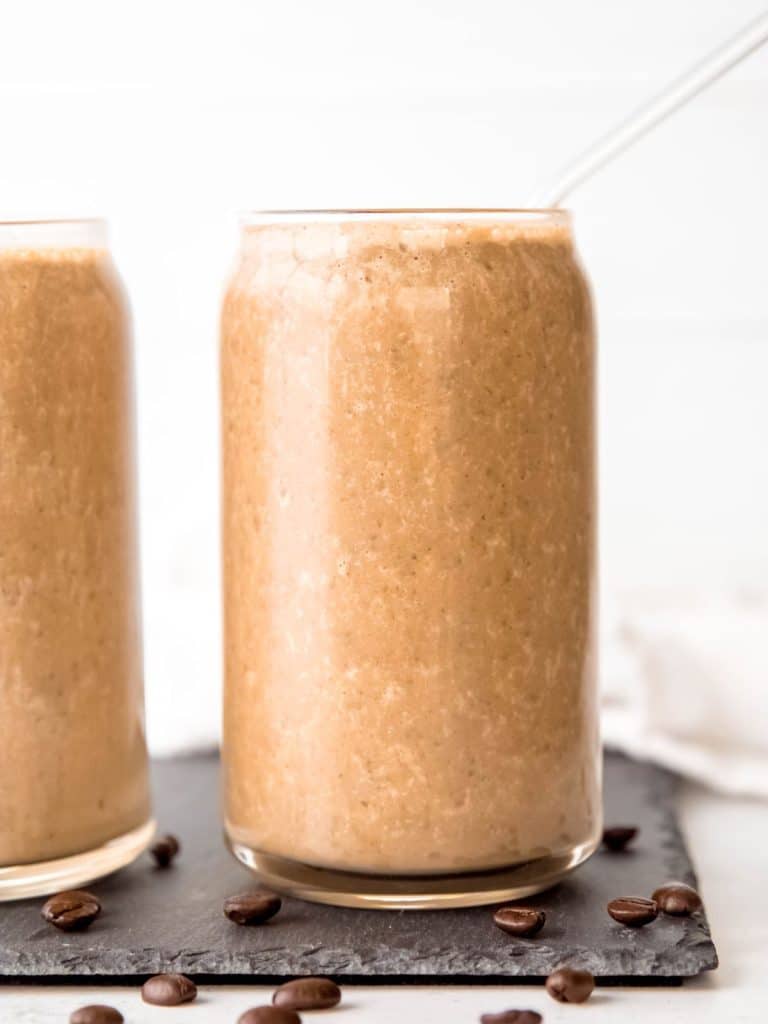 I drizzle of peanut butter is what got me! I want to drink this smoothie everyday. I do recommend adding a scoop of protein powder or even powdered peanut butter powder to increase protein.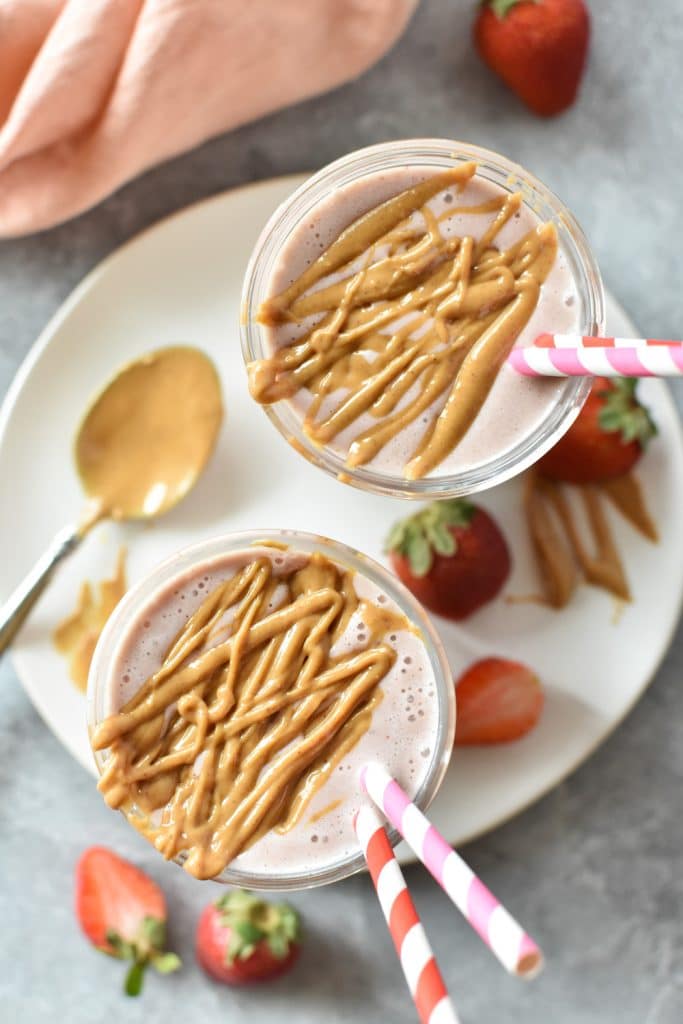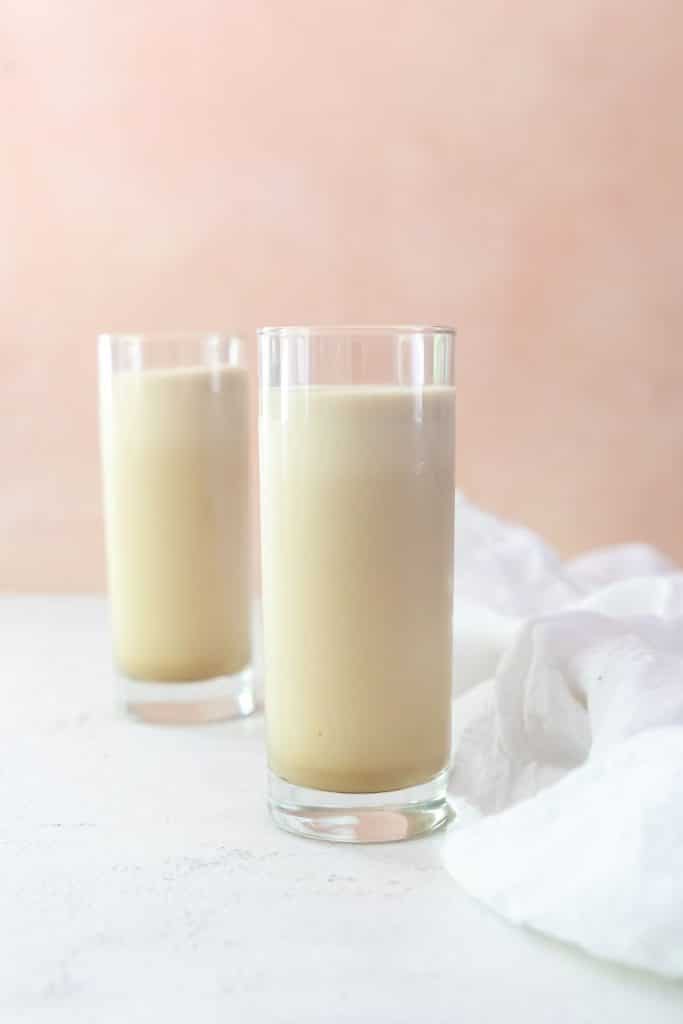 If you need something refreshing and filling, this smoothie is it!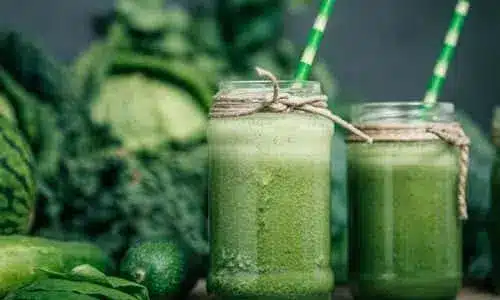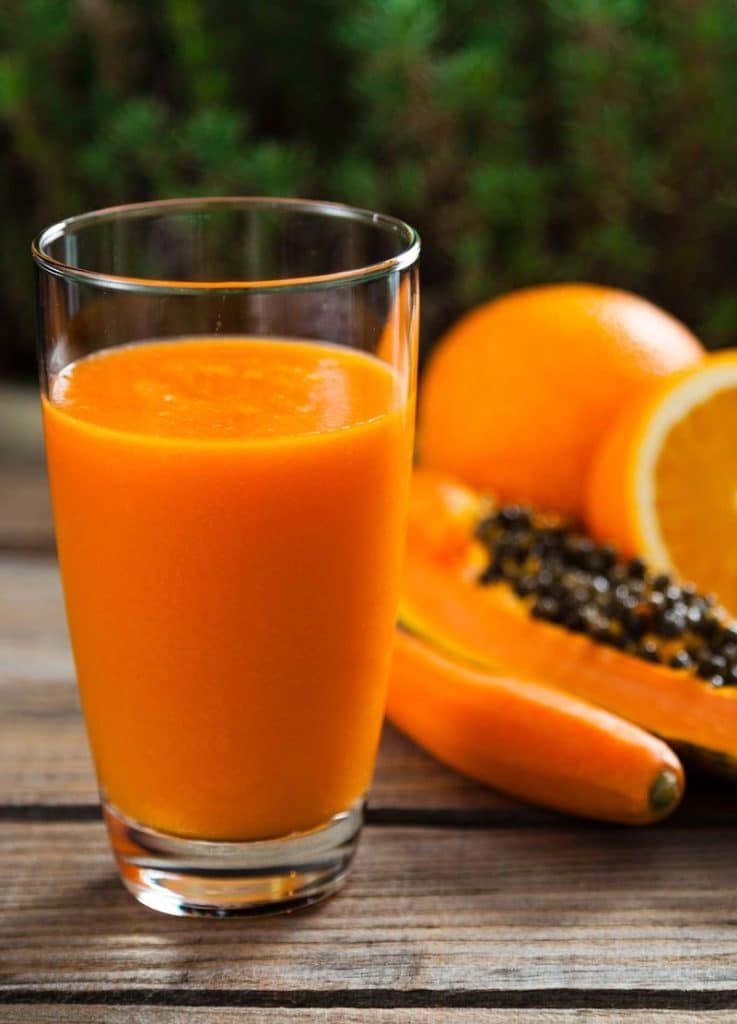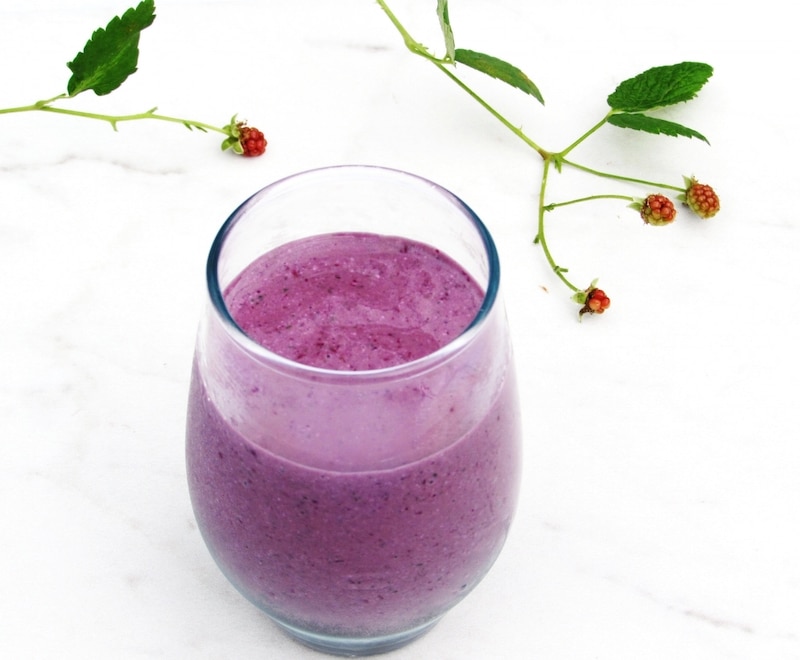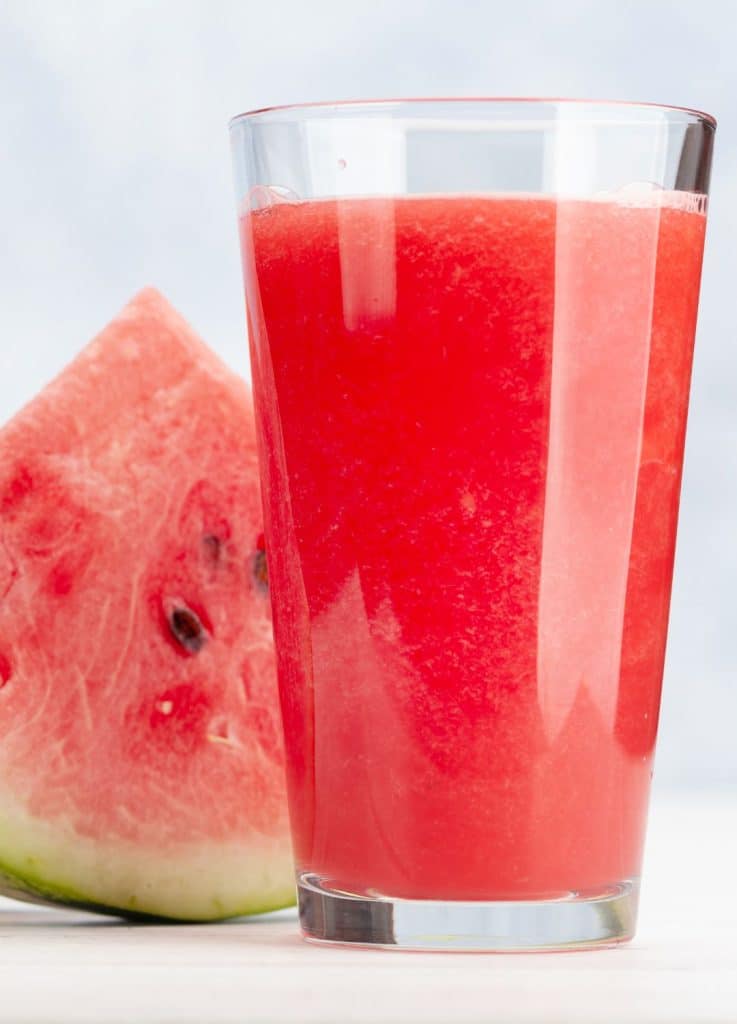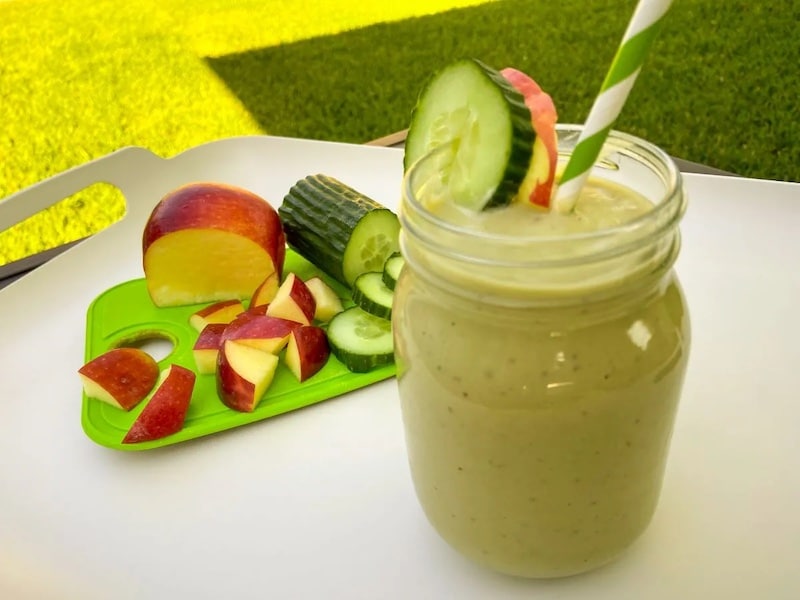 I recommend adding a scoop of protein powder or collagen powder to this recipe.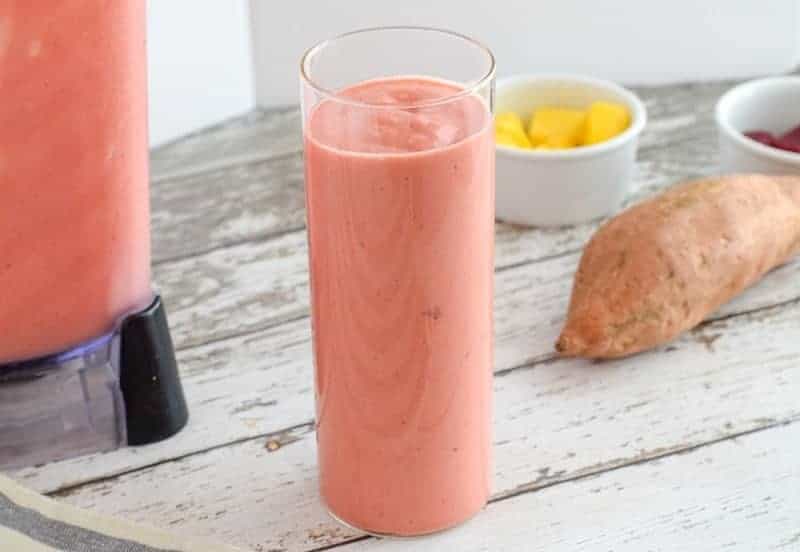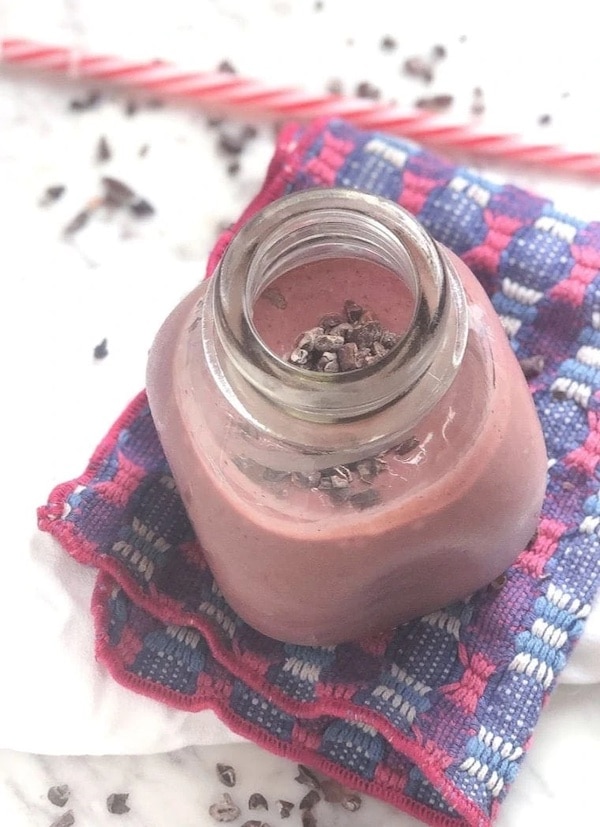 Incorporating Smoothies into a Balanced PCOS Diet
PCOS friendly smoothies definitely have a place in a healthy PCOS diet but it's important to remember that too much of anything is bad.
Smoothies are not meant to replace multiple meals per day (unless you are having trouble consuming enough nutrition in the first place).
The best PCOS smoothies are a balance of complex carbs, protein, healthy fats and fiber.
Smoothie Meal Prep
Smoothies can be easily meal prepped at the frozen stage. Then, when ready to eat, you just dump into a blender, add your liquid base (maybe protein powder too) and blend.
Small individual containers are perfect for meal prepping ingredients and freezing. I like these silicone bags or these paper bowls.
FAQ
How to make smoothies for PCOS?
To make a smoothie for PCOS, you want to follow the method discussed in the article above.
Choose a low sugar base
Add ½ cup to 1 cup lower glycemic index fruit
Add ½ cupp to 1 cup of leafy greens or veggies
Add a protein source so the total protein is around 20-30g
Add a healthy fat
Incorporate a flavor booster and nutrient booster
Is banana smoothie good for pcos?
A banana smoothie is good for PCOS. Bananas are a low/moderate glycemic index fruit. A banana smoothie can be made even more PCOS friendly with a healthy fat like peanut butter and protein source like greek yogurt.
Are smoothies good for PCOS?
Yes, smoothies are good for PCOS. Smoothies can be an excellent way to fit a nutrient dense breakfast or snack into your day.
Final thoughts..
Well balanced PCOS smoothies, like these 13 recipes, are a delicious, unique and convenient addition to your weekly meal plan. They offer a variety of nutrients and can help address key factors like insulin resistance, inflammation, and gut health associated with PCOS.
Remember, it's not about taking away from your diet, but adding nutritious foods that make a difference.
If you are trying to add in more anti-inflammatory and high fiber foods, like leafy greens, veggies, fruits, avocados, nuts, and seeds into your diet, then smoothies might be a great start for you.
If you want to explore more foods for PCOS, check out the PCOS food list article. 
If you're looking for further guidance and want to start planning your own healthy, delicious, and PCOS-healing meals, check out The PCOS Kitchen Cooking Course. It's the first step to finally understanding what your body needs, improving your PCOS symptoms with a food-as-medicine approach and reducing stress in the kitchen. 
Remember, always consult with a registered dietitian for personalized nutrition advice.